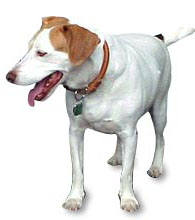 We know that when you go on vacation for a weekend, a few days and even a week or two you would like to have your pet with you instead of being boarded in a kennel!
We want you to be able to bring your pet with you to our cabins but we do have to impose a few rules and rates. Be sure to look them over and if you have any questions...feel free to drop us an email or give us a call.
Pets are allowed at all Roan Mountain Rentals.
Pets are NOT allowed on the beds or on furniture.
No pets under one year old.
Pets can NOT be left in the cabins unattended unless they are placed in a portable kennel (these are available for rental).
You must FIRST have written permission from Roan Mountain Rentals BEFORE arriving for all pets.
There is a 2 pet per cabin MAXIMUM.
You must walk your pet on a LEASH when on our property!
Failure to observe these rules may result in early departure and loss of all rental monies
Pet Fees: (This fee is for each pet)
$50.00 for Two Nights | $75.00 for 3-5 Nights | $100.00 for a Week.